Collapsible content
What is menstrual cup?

Menstrual cup is a reusable, bell-shaped quality silicone cup that is worn internally. It sits low inside the vaginal canal, collecting your menstrual flow rather than absorbing like tampons and pad
Why should I use OurLadies cup?

🕒12-hour protection, day or night
🏃‍♀️Stay active and comfortable
🩸Holds Up to 3 Tampons Worth
👩‍⚕️No leaks, no odor, no sensation
👩‍👧‍👧Perfect for teens and adults
♻️Less waste & less money
What if it doesn't work out for me?

We will give you 100% refund. Give it a try!
Any other question?

Check out our FAQ page or contact us at hello@ourladiescup.com
OurLadies® Menstrual Cup
Regular price
$29.99
Sale price
$15.99
Unit price
per
Sale
Sold out
Share
View full details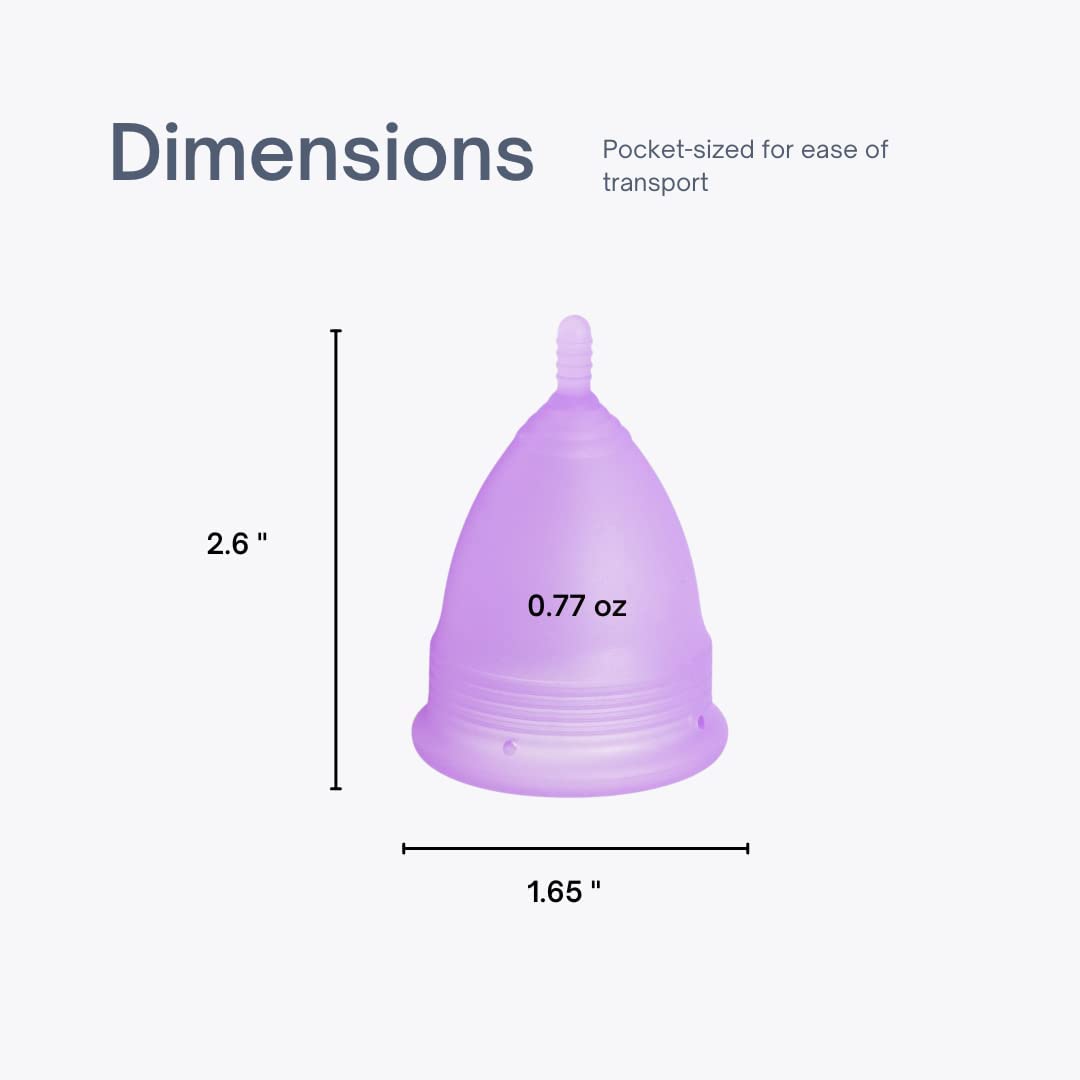 "Just what I needed"

I've had zero leakage with my cup. To be disgustingly honest, I can't stand the smell of my period. But the entire time I have used this cup, I have had zero nasty period smell. My entire attitude about having periods has changed, I'm actually bummed my period is over and I have to wait another 3 weeks to use my cup. I will never buy tampons or pads again. - Tintin

"LIFE CHANGING"

So glad I tried this brand. I have a mooncup too - tried it for years and I guess the shape just doesn't work for my body and I could never get it to work without leaking. I love that I can just keep this in my bag all the time and I don't have to throw a load of period products away each month or have to remember to buy more so I'm prepared. Best purchase I've made in a long time. - Lyd Bev

"Good quality, comfortable cup. Would recommend"

Really love this cup. I have a low cervix and it sits inside all my cups as it is dangly, with this cup it is the nice bell shape so there is the extra lip to keep it in place. I have had no leaks even on my heaviest days, I do have to change it more often than I would like on my heavy days, but on a light day I can leave it all day and not even notice it is there. - Jaz
You can feel confident and worry-free during your period knowing your menstrual cup is sitting comfortably inside of you, collecting that which nature intended. Say goodbye to tampons, pads and even reusable cloth pads for good!